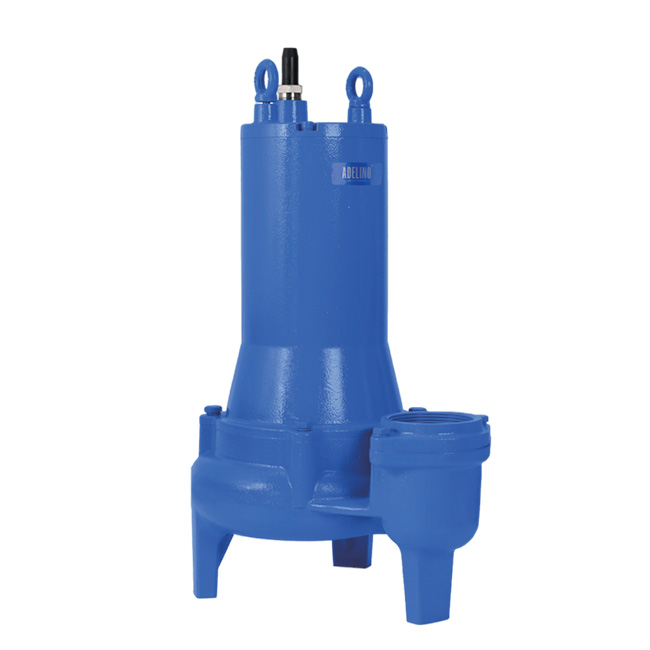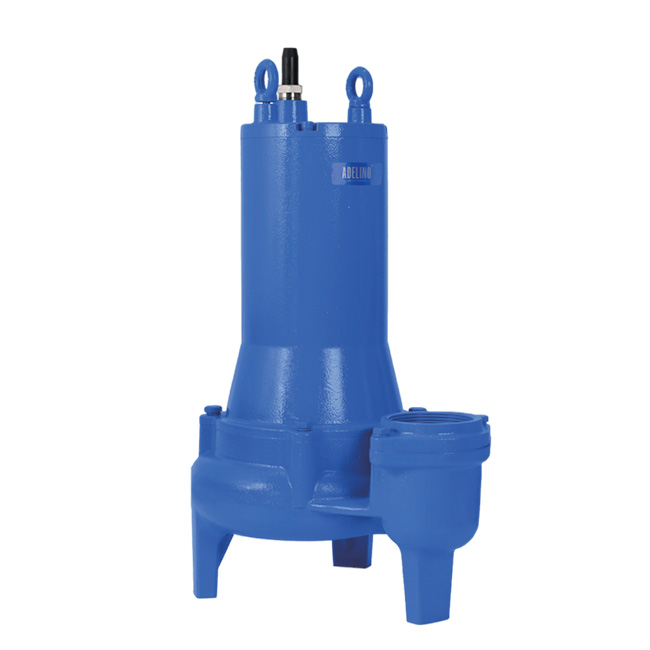 60HZ 
Performance Range
Maximum flow:88(m³/h)
Maximum lift: 13m
Application Limits
◎ Thetemperature of the medium shallnot exceed +40c;
◎ The PH value of the mediumshallbe 4~10;
◎ Themaximum density of the mediumshallbe 1.2×103kg/m³;
◎ The frequency ofthe power supply shallbe 60Hz; the voltage of the single-phase alternating current shall be 127V/230V and that of the three-phase alternating current shall be 230v; the voltage fluctuation range shall be ±10% of the rated voltage;
◎ Thesubmersion depth shall be no less than 0.5m and no more than 5m.
Application
This series of electric pumps are widely applied to industry agriculture, hotels, hospitals,construction, municipal services, environmental protection, and other sectors. A50WQ(D) pump with the discharge capacity of 1.5 inches can be used to process sewage,waste water and flood containing partides below 1.5 inches, while a 80WQ (D) with the discharge capacity of 2 inches can be utilized for the treatment of sewage, waste water and flood containing particles below 2 inches. This kind of pumps can be employed to pump liquid containing solid partices such as fiber, paper scrapped, or silt or soft salid objecs, like muddy water,dusty water, domestic wastewater sewage, and slurry, serving as idealhydraulicunits for drainage of sewage and flood and onsite construction, which,however, cannot be used in any place with the requirement for explosion proofing or any explosive orflammable place or used to treat any explosive or flammable liquid like oil,gasoline, kerosene, or ethylalcohol.
Features
◎ Aoil-filedquadrnupole motor featured by steadyandreliable operation.
◎ The rotor spindle of an electic pump of this series is made through the friction welding of steel 45 and stainless steel 304, ensuring reliable mechanical strength and effectively improving the resistance of the spindle against abrasion and comosion as well as assiting in the removal of the impellerfor repair.
◎ The impeller of the elecric pump is made of QT450-10 which can effectively improve the abrasion perfomance of the impeller.
◎ Two mechanical seals are connected in series, achieving stable performance and strong resistance against sand.
◎ A diamond-shaped flange connectoris good for change-over, which is corvenient for change-overtoa pipe witha different diameter, contibuting toeasyusage◎ Wth srong discharge capacity: 1.5 inches for 50WQ(D) pump and 2inches for 80WQ(D)
Model Instruction