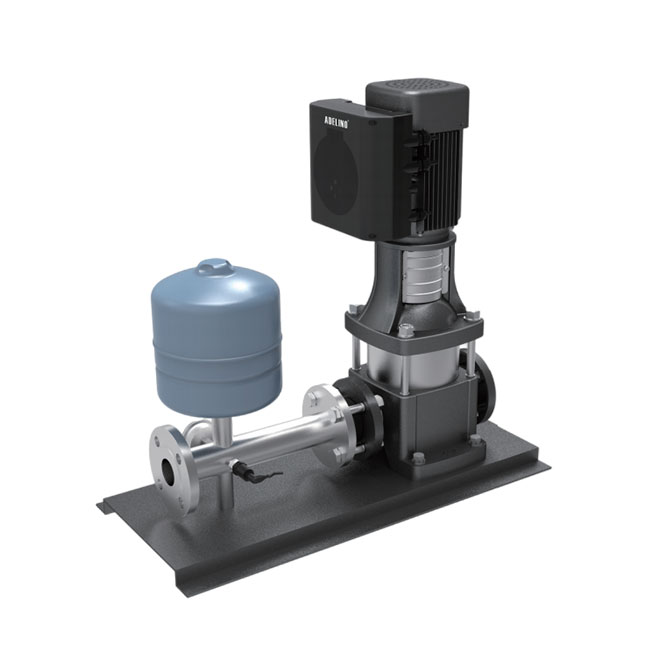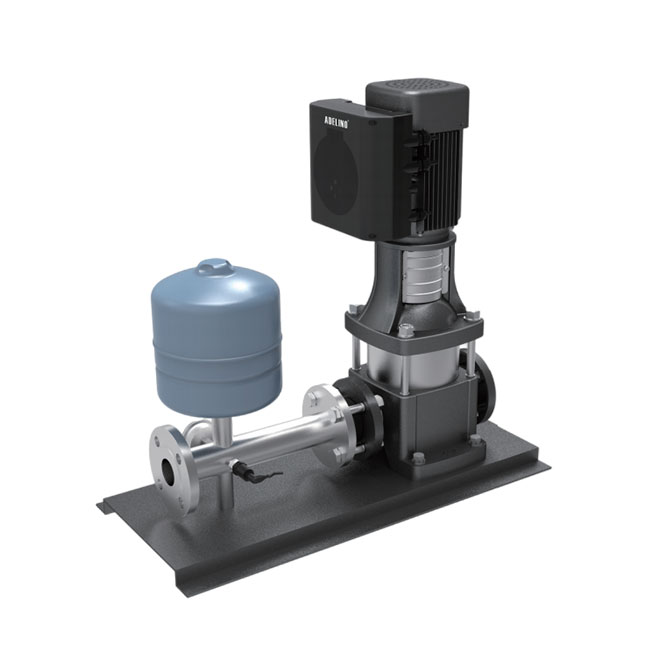 50HZ 
Application Limits
◎ Residential water: High-rise building roof pressurization, apartment, villa and so on.
◎ Public places: schools, restaurants, stations, hospitals, gymnasiums,etc.
◎ Commercial buildings: hotels, office buildings, department stores, etc.
◎ Irrigation: farms, orchards,parks, etc.
◎ Industry: manufacturing, food manufacturing, industrial water and other constant pressure water supply sites.
Performance Data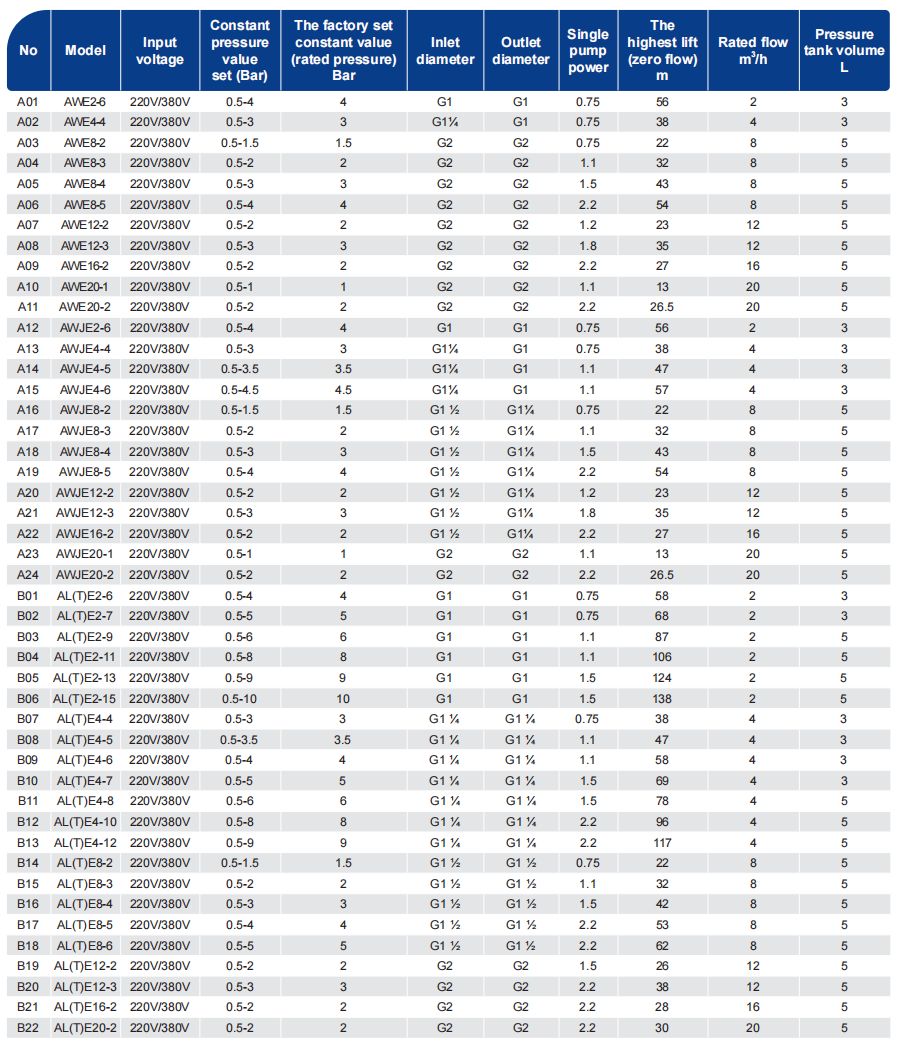 60HZ 
Model Instruction
Product Overview
The fully-integrated intelligent variable-frequency pump is a new generation of equipment for pressurized water supply, highly integrated by the newly-developed frequency controllers and water pumps and pressure tanks of the Company, presenting a beautiful appearance and reaching an international advanced level. Such pump has capacities of artificial intelligence and automatic adjustment to meet the user's demand for constant-pressure and variable frequency water supply, which can help to keep constant the pressure of the water supply network and the whole system always at the best energy-efficient state.
Application
◎ Domestic water for residents: pressurization on the roof of high-rise buildings, apartments, and villas etc.
◎ Public places: schools, restaurants, stations, hospitals, and stadiums etc.
◎ Commercial buildings: hotels, office buildings, and department stores etc.
◎ Irrigation: farms, fruit gardens, and parks etc.
◎ Industry: manufacturing, food industry, industrial water, and other places needing constant-pressure water supply etc.
Applications Fields
◎ Operating voltage: AC220V±10% at 50HZ, with phase-to-phase imbalance less than 2%;
◎ Ambient temperature: -5° C ~ 40° C;
◎ Altitude of installation site: no higher than 1,000m;
◎ Ambient humidity: 10-90%RH (non-condensing);
◎ No medium with explosion hazard in ambient air and no medium containing any gas or conductive dust which can corrode metal or damage insulation; application in environment of which the pollution degree is 2.
Certificate

Functions
◎ When using water, the system will present its constant-pressure and variable-frequency control, while it will automatically maintain pressure and stop in case of no water used.
◎ The fluctuation range of the operating pressure of variable-frequency pump shall be no more than 0.01MPa.
◎ The pump will stop working in case of idling without water.
◎ It is able to inspect several faults concerning disconnection, overcurrent, overload, and grounding.
Product Overview
◎ Frequency converter: IP65, safe and reliable
◎ High level of integration: The water pump is integrated with the frequency converter, so it is small in size and can be installed easily and save space.
◎ Full-automatic control: The product can automatically adjust its operating state on the basis of the pressure of the network of the user, to achieve its best working state and make the system energy-saving. When no water is used, automatic pressure maintenance and sleep will be realized and, therefore, the energy-saving effect is quite obvious. In case of failure of water pump, real-time tracking, judgement, and treatment will be carried out automatically.
◎ Easy and convenient operation: The man-machine interaction can be achieved directly via the keys and the display on the frequency converter. The user can make settings relating to pressure on the basis of its actual operating conditions and obtain the relevant information. In the event of any abnormality, the information about such an abnormality can be got as well.
◎ Constant-power operation: When the controller reaches the power limit, adjustment will be done on the basis of the actual operation, so as to keep the output power unchanged and protect the motor on the premises that the water consumption by the user is guaranteed to the greatest extend.